Via the Beeb: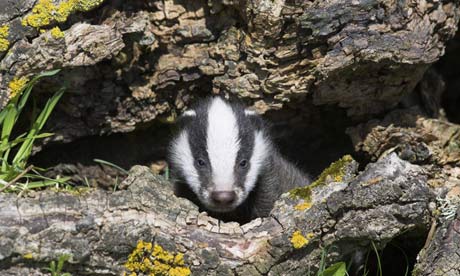 Badger cull proposals 'rejected'
By Pallab Ghosh
Science Correspondent, BBC News

The government has decided against a cull of badgers in England to control TB in cattle, the BBC understands.

Its decision goes against former chief scientific adviser Sir David King's recommendations, made in 2007, that a cull could be an effective measure.

The decision has angered the National Farmers' Union, which claims cattle TB has already cost the industry millions.

But the Badger Trust said there was no "scientific, economic or practical case" for a cull.

In April a "targeted cull" of badgers was announced in Wales as part of a plan to eradicate TB in cattle.

The Welsh Assembly Government's plan includes a one-off test of all cattle and a review of the compensation system.